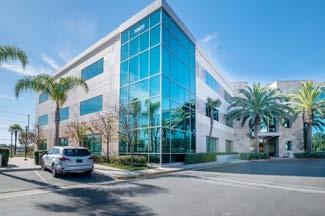 Dear CRM clients,

It has been great to talk with many of you this past month about CRM's upcoming move. I have received a lot of positive feedback. Now, I am happy to announce that we have chosen a new office space.
Our new location is right off of I-15 in Mira Mesa (Exit 16). It is easy to get to and the building has plenty of free parking.

Here is our new address as of 1/1/2022:
10620 Treena St.Suite 230, San Diego, CA 92131
A Starbucks and plenty of places to grab lunch are close by. I have included a photo of the building and the front lobby.
This space is a perfect fit for us. I am confident you will find it comfortable and convenient. If you have any questions, please call me anytime.

We want this time of transition over the next couple months to be a smooth and painless process for all of you, and I expect it will be. We will be as accessible as always by phone, email, and virtual meetings. As a reminder, we are practicing a primarily remote work routine until the end of the year. We are more than happy to meet with you between now and our move on January 1, but please call to make an appointment.
As always, thank you for the trust you have placed in Capital Resource Management.
We are excited about this new chapter and hope you are, too.

Sincerely,

Kurt Spackman