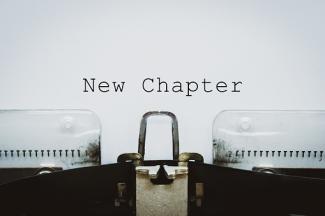 Dear CRM clients,
I want to thank you for your patience and partnership over these past couple of months. It is hard for me to believe how much has changed! We are getting settled into our new office, and our transition to LPL Financial, our new broker-dealer, is almost done. I am excited to begin working with you on your investment plans with all the new resources available to us.
My goal is to make dealing with your investments as simple and effective for you as possible. Both of these moves will help achieve that goal.
Our new location is perfect for us—small, comfortable, and convenient. I have already met with some of you there and it has worked out great.
Our move to LPL Financial is 90% complete. I know this has required more work and adjustment for most of you. I am thankful, though, that this process has given me the chance to talk to all of you. I have enjoyed these conversations and hope they have helped make the benefits of working with LPL clear.
In a nutshell, I now—with LPL— have all the service and support that a Fortune 500 company can provide without the loss of personalized service. In fact, rather than pushing a one-size-fits-all approach to investment portfolios, LPL's mission is to help independent financial advisors like me enhance the personalized care we offer our clients.
I am optimistic about the coming year. I cannot predict what will happen in the market. We do anticipate being even more responsive to your service needs. Moreover, I will have the tools to be even more closely focused on your unique financial goals and challenges.
I know some of you may still have questions. Please reach out to me any time. I want you all to be comfortable with—and, I hope, excited about—these changes and the opportunities they will bring. These moves are a product of the commitment to personal service that drives our practice here at Capital Resource Management.
I am grateful for the trust you place in us and eager to continue building our relationship in the months and years ahead.
s/f
Kurt Spackman